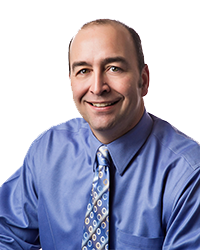 Tim Nelson CPA, CVA, CFE
Tim Nelson prides himself on being a CPA with a sense of humor.
Under all the excel spreadsheets and payroll forms, Nelson finds a way to make sense of the numbers for you. Whether it is IRS representation, individual and small business tax preparation, or small business financial consulting, he can help you. Nelson calculates the numbers, doing what he does best, so you can spend your time doing whatever it is that you do best.
Tim Nelson wore many hats before deciding to serve the northern Nevada community. He has served as the CFO, CEO, President, and other levels of executive for a casino-gaming establishment that grossed $25 million a year. He has worked for a high tech NASDAQ company which had operations in 15 states and Hong Kong. He worked as an executive for a division of Dole, a multinational fruit company. Later, he ran an insurance and financial services conglomerate that included a service and loan operation, two insurance companies, and two insurance brokerages. He has also worked as the executive for a private equity company.
After his various adventures, he returned to northern Nevada to run his management consultant company and begin a CPA company. As the owner and manager of Evans Nelson & Company CPA's, Nelson guarantees that his clients—no matter how big or small—will receive accurate and competent services.
Nelson is no stranger to northern Nevada. He grew up in Golden Valley, just north of Reno, when "there were only 12 houses out there." Tim enjoys the great outdoors and hiking. Being in northern Nevada is perfect for him, because it is a prime location for these activities.
Growing up, he was always drawn to numbers. Nelson dived into the working world at a young age. His first job was with his twin brother working at a lemonade stand. When they were a bit older, his brother went into sports and Tim found himself running the snack bar. He had a love for calculating profits and running "small businesses."
When he entered college at the University of Nevada, Reno, becoming an accounting major was the obvious choice. "I really like the concept of organization and I enjoy dealing with numbers," Tim says. Nelson graduated from the University of Nevada, Reno in 1992. By the time he graduated from the university, he had taken an internship with a local accounting firm, Bernard Vogler.
Today, Tim is focused on providing a variety of financial services to his clients. He specializes in IRS representation, personal and small business tax preparation, and small business financial consulting. Tim is known as a "good guy, who gets his stuff done right."