EVANS NELSON & COMPANY
Our Mission
When we first opened our doors at Evans Nelson & Company CPAs, our vision included helping individuals save money and time, and helping small businesses increase profits. The attitude we have, and the way in which we accomplish this, is specific. As Certified Public Accountants, we pride ourselves on providing competent and accurate service, while maintaining a friendly environment and positive attitude.
Focused on serving northern Nevada and small businesses on the west coast, we have never lost sight of our vision. Today, it is the reason why we are still helping individuals and businesses with their IRS representation, individual and small business tax preparation, and small business financial consulting. We continue to expand the financial services that we provide, so that we can better fulfill your needs.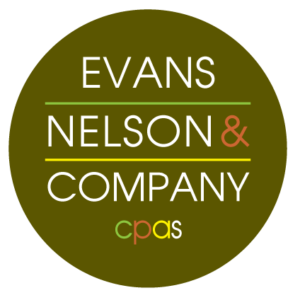 TESTIMONIALS
Tim Nelson and Evans Nelson and Company are my idea of perfect CPAs.  I wasn't looking for number crunchers or people that could fill in the blanks on an accounting software program to complete my taxes.  I was looking for someone who could be a true partner to me and my business.  Tim has been the independent third party that could monitor the financial aspects of the business in order to (1) ensure that I wasn't being embezzled, and (2) make strategic recommendations on how I can legally save on taxes.  It is helpful to have someone always looking at trends and productivity, things that I miss from being too close to my business.  Tim's services are invaluable!
Evans, Nelson & Company has been our CPA firm for many years.   A trusted advisor who is always looking out for my best interest…I give them my highest recommendation!
My family have been business owners in the Northern Nevada area for over 20 years. They have used Evans , Nelson & Company for the majority of that time. When starting our own small business I knew I wanted to go nowhere else. We always have prompt service and support for all of our tax & accounting questions. The entire staff is kind and professional at all times. We are so incredibly happy knowing we have this great team of professionals behind the scenes to guide us to success! Thank you Evans, Nelson & Company CPA's!
Evans, Nelson & Company has been my firm's Accountant for over 10 years.  Not only have they prepared our taxes, but they have stepped in when we needed book keeping assistance.  Tim, Emily and their staff are extremely competent and have made me and my staff feel valued as their clients.
Evans, Nelson, and Company has helped with all our accounting and tax planning needs.  They have put a system into action to help with our retirement goals as well!  I would highly recommend them.