EVANS NELSON & COMPANY
Why We're Different From Most CPAs
When you hire us, you get someone who is concerned with more than the process. Our experienced team works to help individuals save money and time, and businesses to increase their profits. We know that the best way to serve you is to make sure that you are aware of all aspects of your situation and to answer any questions you may have.
All of us at Evans Nelson & Company CPAs are here to help individuals and small businesses with their financial needs. As CPAs, our goal is to provide competent and accurate work. We want to be known as people who are easy and fun to work with, but also get the job done right.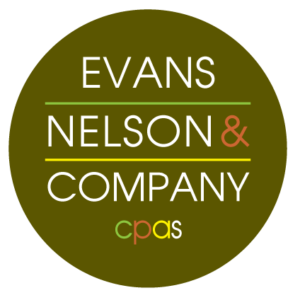 Tax Preparation
Individuals and Small Business
Small Business Consulting
TESTIMONIALS
I just want to give a shout out to our CPA @ENCPAs!!  If you need an awesome CPA give Tim a call at (775) 825-6008.  He Know His Stuff!
My family have been business owners in the Northern Nevada area for over 20 years. They have used Evans , Nelson & Company for the majority of that time. When starting our own small business I knew I wanted to go nowhere else. We always have prompt service and support for all of our tax & accounting questions. The entire staff is kind and professional at all times. We are so incredibly happy knowing we have this great team of professionals behind the scenes to guide us to success! Thank you Evans, Nelson & Company CPA's!
I give them 5 Stars! Evans Nelson & Company CPA's are fast and reliable.  They are up to date on all tax code and have helped me save money on my past several returns, as well as plan for future tax implications.
Evans, Nelson & Company has been our CPA firm for many years.   A trusted advisor who is always looking out for my best interest…I give them my highest recommendation!
We have worked with ENCPA's for 15 years. They are highly professional, organized and excel in offering smart strategies for your business and personal finances. We wouldn't use anyone else!  They are the best!
Evans, Nelson & Company has been my firm's Accountant for over 10 years.  Not only have they prepared our taxes, but they have stepped in when we needed book keeping assistance.  Tim, Emily and their staff are extremely competent and have made me and my staff feel valued as their clients.
Tim Nelson and Evans Nelson and Company are my idea of perfect CPAs.  I wasn't looking for number crunchers or people that could fill in the blanks on an accounting software program to complete my taxes.  I was looking for someone who could be a true partner to me and my business.  Tim has been the independent third party that could monitor the financial aspects of the business in order to (1) ensure that I wasn't being embezzled, and (2) make strategic recommendations on how I can legally save on taxes.  It is helpful to have someone always looking at trends and productivity, things that I miss from being too close to my business.  Tim's services are invaluable!