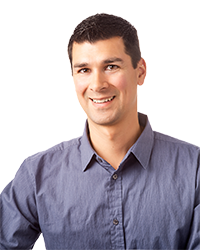 Ryan Gutierrez
Ryan Gutierrez, CPA is a Senior Accountant at Evans, Nelson and Company CPAs.
As a member of ENCPA, Ryan is an accountant with personality. He builds relationships with his clients to gain understanding of who they are to in order to best strategize tax planning, achieving the best results on the dreaded tax expense. Ryan brings more than a decade of financial experience from his early days of banking to private accounting to his career in public accounting with ENCPA.
Outside of work, Ryan enjoys traveling with his wife and three boys. Most destinations of late was to Disneyland, however Hawaii is now added to the mix with future cruises in the future to explore the Caribbean, Mexico and Europe. When not traveling, Ryan enjoys everything that Reno offers. Mountain biking on Mount Rose, swimming and hiking in and around Lake Tahoe, and going to events such as the Great Balloon Race.