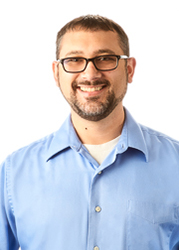 Jace Glover

Born in Las Vegas before moving to the Reno-Sparks area at the age of 5, Jace is a Nevadan through and through. After graduating with Honors from Edward C. Reed High School in 2006, he knew there was only one college for him. Jace bleeds Wolf Pack blue, graduating in 2010 from the University of Nevada-Reno with a Bachelor's of Science degree in Accounting and a minor in Mathematics, all earned while holding a full-time job and playing the trumpet as part of the University's marching, pep, and concert bands.
Shortly after graduating, Jace started his professional career at The Bullard Macy Group, a local CPA firm, where he developed both tax and audit skills while studying for the CPA exam. He passed the exam and received his licensure in 2013, leading to a job offer from NV Energy. At NV Energy, he played a pivotal role in helping the tax department integrate with the company's new owner, Berkshire Hathaway Energy. His strong work ethic and attention to detail earned him looks from Berkshire Hathaway Energy's Director of US Tax who offered him a job at corporate headquarters in Des Moines, Iowa. Taking a leap of faith, Jace moved his family to Iowa, where he quickly rose up the ranks from Tax Accountant to Tax Compliance Supervisor between 2015-2020.
While Jace cherishes his time in Iowa, his heart never left Reno. Along with his wife and two young boys, he moved back to Nevada, becoming a member of the ENCPA's team in September 2020. Besides his passion for tax Jace loves to geek out about video games, music, and movies. He also enjoys the occasional golf round and spending time with his family going on hikes or snuggling up on the couch for movie night.