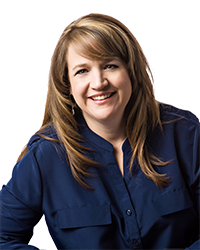 Emily Evans Nelson
Emily Evans Nelson manages the office at Evans Nelson & Company CPAs.
She uses her expertise in organization, system set up and implementation, diligence and attention to detail to run the business, allowing Tim to focus on being a CPA.
With experience in the financial world, Emily provides the knowledge and support that Tim needs to help their clients in every way possible. Emily worked for the Desert Research Institute for seven years as a financial assistant. Her job was to help the scientists manage and account for their grant money.
She also worked as the office manager for RE/MAX Reality Affiliates. This position, combined with her previous financial experience, allows her run the office and to have the necessary experience to be able answer clients' questions.
Running a business in Reno is something she is comfortable with doing. Not only does she have the experience needed, she is very familiar with the area. Having graduated from Carson High School and attended the University of Nevada, Reno, Emily is a local. Being the president of Kappa Alpha Theta and getting a B.A. in Speech Communication, Emily has a love for communicating. She is comfortable representing herself and the business. More importantly, she enjoys communicating with current and potential clients and helping them in any and every way possible.