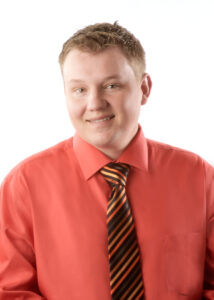 Devin Andersen

Devin is a staff accountant who joined ENCPAS in January of 2018.
As a native Nevadan, Devin spent all of his childhood immersed in the world of business and construction. It was obvious, from a young age, that Devin was fascinated with numbers and problem solving. After graduating from Bishop Manogue, Devin wanted to stay close to his roots and family by enrolling at the University of Nevada and studying accounting.
Upon his final year at UNR, he took an internship with Evans Nelson. It was not long after that that he became part of the Evans Nelson [Emily] and Company and Family.
In his spare time, Devin enjoys hunting everything from mallards to Muley's, archery leagues and shoots, hiking, spending time in Elko, camping and hanging out with his family.
Devin's motto for work and life is, "a solution to every problem".