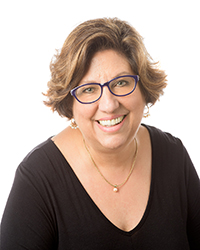 Allison Jones

Allison works in our Bookkeeping Department handling payroll, bookkeeping and quarterly/annual payroll tax returns.
She has lived in the Lake Tahoe basin since 1988, raising her family and co-managing her family publishing business in Truckee for most of that time. She became necessarily knowledgeable in bookkeeping, payroll and bookkeeping software for her own business needs and now has over 25 years' experience.
In 2012, she began another business to offer bookkeeping to outside clients. It was through one of these clients that she met Lecia Nichols here at Evans, Nelson and Company. In February 2018, she came to work with us, and even moved off the mountain after 30 years!
Allison holds a Bachelor of Arts degree in English from the University of Michigan and has a soft spot for marketing and promotion.